Transitions of care can be any transfer your loved one makes between a facility such as a hospital, a skilled nursing facility, an assisted living community or their home. In the 30 days following discharge from a hospital or care facility, the chance of readmission is high. In Canada, one in 12 patients is readmitted to the hospital within 30 days of discharge. Readmission can be very stressful for your loved one, not to mention the disruption in convalescence and routine. Here are three major transition of care challenges and some suggestions about how to avoid them: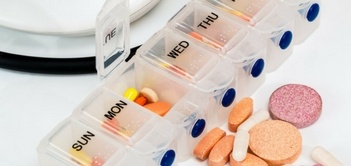 Challenge 1: Medication Mistakes
When a patient is discharged with numerous medications and complex instructions for how to take those medications, details can be lost easily. In order to avoid missing any specifics, have a pen and paper ready to take notes about each different medication as your loved one is being discharged. You can even ask to use your smartphone to record the conversation if you feel unable to focus in the moment. Ask the physician, who is discharging your loved one, for a printed copy of typed instructions for use of all medications prescribed.
When you fill the prescriptions, make sure the pharmacist's instructions align with what your doctor has said. Also, double check the amount prescribed from the physician matches what you pick up at the pharmacy and if new medication could react with current medicines. Never be ashamed to ask a medical professional to repeat something, to ask for clarity or to help you understand complex instructions. There are no silly questions when it comes to medication.
Challenge 2: Falls and Injuries

When an older person returns home after surgery or after a hospital stay, disorientation and a loss of mobility could lead to falls and other accidents. Plan ahead to help prevent any injuries that would require a readmission to hospital. Many ComForCare Home Care offices offer a free fall risk assessment and home safety evaluation. Call 800-886-4044 to see if you qualify. Implement any home modifications or safety precautions recommended before your loved one is discharged from the hospital.
Challenge 3: Location
Rates of patients returning to the emergency room were 50 percent higher in rural Canada than in larger communities. There is not much you can do about where you happen to live, but take this into consideration. If you know your loved one's risk for readmission is higher based on where they live, have a comprehensive plan in place. Consider allowing professional caregivers to facilitate the transitions of care. ComForCare offers a Hospital-to-Home Transitions of Care package that includes:
An experienced caregiver who meets with your loved one at the hospital or in the discharge area
Transportation home with stops for picking up prescriptions and groceries
Assistance implementing discharge plans
A phone call to the family for debriefing
Bed tuck service
Light housekeeping and laundry
Meal preparation
Transitions of care can be stressful for all parties involved. Know that even if you make a clear plan, changes can arise. Your loved one may be discharged sooner or later than you expected or modifications to the house may not be ready in time. Knowing where the challenges are can help you avoid them, but no one is perfect. Accidents may happen. If you are concerned about transitions of care for a loved one, call ComForCare at 800-886-4044 for a no-obligation consultation.