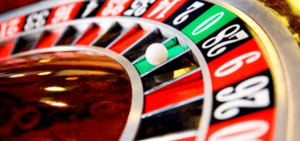 When I would visit my grandparents at their retirement community, I would watch the parade of little white buses shuttling residents from one day-trip to the next.
My parents joined her for one of the casino outings.
The ride back to the community was quiet, to say the least. Some of her neighbours had been terribly unlucky at the slots and tables. In a whisper, my grandpa confided in my parents that some of the riders had already spent what little fixed income they had at the casino, but somehow they always managed to be ready for the next casino trip.
Unfortunately, gambling problems are prevalent among senior citizens in Canada. Toronto's Centre for Addiction and Mental Health found about 30% of older adults who take casino bus tours have moderate to severe gambling problems.
Why Do Seniors Gamble?
The flashing displays, meal comps, free drinks, bells and whistles, and discounted hotel rooms can lure almost anyone to try their luck. However, casinos cast out senior-friendly additions that reel them in, such as wheelchair rentals, complimentary shuttles from senior centres and retirement housing complexes, and rewards based on age. Some could even say that casinos market to and target older adults
Lessening cognitive functions and mental health concerns also heightens the potential harm of gambling among older adults. Poorer short-term memory and conditions such as dementia and depression make it harder for older adults to govern their gambling behaviours, according to the Journal of Geriatric Psychiatry and Neurology.
Moreover, casinos may become a way to ease emotional pain, such as losing a spouse, and physical pain, such as a chronic illness, if momentarily. It's also a way for them to escape social isolation and loneliness since you tend to meet people at casinos.
Signs of Problem Gambling
Gambling can be fun but become a serious addiction. If you are unsure if your older loved one has a gambling problem, The Centre for Addiction and Mental Health (CAMH) lists some signs:
Spending more on gambling than intended.
Feeling bad, sad or guilty about gambling.
Placing larger, more frequent bets.
Not having enough money for food, rent or bills after gambling.
Loss of interest and participation in normal activities with friends and family.
Placing a high priority on gambling.
Being secretive about the amount of time and money spent gambling.
If you suspect your loved one has a gambling problem, please call 1 866 531-2600 or visit online at www.connexontario.ca for help.