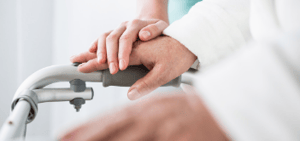 Anyone can fall. But as we age, our risk of falling increases. This can be attributed to a variety of factors including changes in physical and cognitive health, side effects from medications and inadequate diet. It's estimated nearly a third of older Canadians fall each year. Falls are the leading cause of injury among older adults, responsible for 85% of injury-related hospitalizations. In addition, those 65+ have the greatest number of fatal falls.
While this is a serious concern, the good news is, many falls can be prevented. Here are some self-care tips from the Public Health Agency of Canada's You CAN Prevent Falls! Campaign:
Keep fit. Regular exercise is one of the best fall prevention strategies. Maintaining good flexibility and balance are especially important. Be sure to check with your doctor before starting any new exercise program.
Use medication wisely. Always take prescriptions and over-the-counter medication as prescribed. Read the directions carefully and don't be afraid to ask your doctor or pharmacist if you have questions. Don't mix medications with alcohol or illicit substances. And, be sure to report any negative side effects, such as dizziness or drowsiness, to your doctor right away.
Look into safety aids. From comfortable shoes with anti-skid soles to grabbers to reach items that have fallen on the floor, look for products that help keep you safe and active. Your doctor may also recommend assistive devices such as a walker or cane. And don't forget to wear your glasses and hearing aids.
There are also several things you can do inside your home to reduce fall risks. Download our "Reduce Fall Risks at Home" infographic to learn how some simple modifications can make living at home safer.
In addition, many ComForCare Home Care locations offer no obligation fall risk assessments. Call 800-886-4044 to set up an appointment or to learn more about our in-home care services.