Even though an estimated 747,000 Canadians have dementia, you may not know much about the condition. A better understanding can help you care for a loved one with dementia. Here are five facts: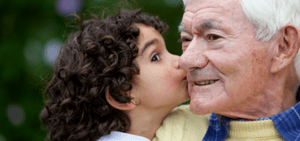 Dementia is not the same as Alzheimer's.
There are several types of dementia. Alzheimer's disease is most common – comprising about 60-80 percent of people with dementia. Other forms are vascular dementia, Lewy body dementia, frontotemporal dementia and Parkinson's dementia.
Dementia is more than memory loss.
While memory loss often occurs, dementia impacts more than recall. Dementia impairs a person's ability to function independently, make decisions, stay healthy and perceive the environment.
Memory loss doesn't always happen in dementia.
While memory loss is an early sign of Alzheimer's disease, it is not an early sign of all types. Some forms of dementia have memory loss in later stages, while others do not involve memory loss.
People with dementia retain their emotional capabilities.
They experience the full range of emotions: delight, fear, sadness, worry and boredom. People with dementia consistently associate feelings with people, places and things, even though they've forgotten the underlying reason. However, some types of dementia may blunt the emotions, such as the apathy associated with alcohol-related dementia.
People with dementia want and need to communicate with others.
As dementia progresses, people with dementia increasingly communicate through their behaviour. Look deeper at their actions to interpret unmet needs. For instance, pacing might reflect a need to use the bathroom, while shouting could indicate too much stimulation in the environment. Once you figure out the meaning, you can intervene to fulfill those needs.
Knowing the facts about dementia can help you interact together in more positive ways, so you and your loved one can live your best life possible. To learn more facts about dementia, watch this video.