Census Canada has released its 2016 report and, for the first time in Canada, seniors outnumber children. With the life expectancy reaching 79.9 years for men and 84.0 years for women, according to Statistics Canada.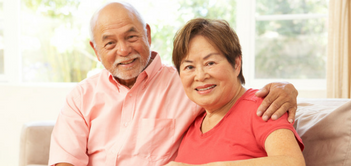 Numerous news outlets covered the story, with an almost universally negative tone. Most articles were peppered with phrases like "slow-moving train wreck" and featured worries about strains on the health care system. At ComForCare Home Care, we feel many of the headlines reflected ageism in our culture and over-generalizations that can complicate the national discussions around aging.
We are all aging all the time. The census provides valuable demographic information, but it tends to lump everyone into broad categories. Individual experiences of aging are varied and unique. Even different provinces have different rates of aging with Eastern Canada aging faster than in western provinces and Northern Canada.
When we talk about the baby-boom generation, we may be talking about 57-year-old Carl who is balancing raising adolescent children with work and caring for his aging parents. Or, the term "boomer" could be applied to 71-year-old Brenda who swims laps at the YMCA every morning and hikes the Bruce Trail on Mondays and Wednesdays. Carl and Brenda have little in common other than having been born between 1946 and 1965, but they are both boomers.
The aging population will likely require creative thinking on the part of communities and policymakers. However, the large cohort of aging Canadians is also an opportunity to re-frame the discussion around aging in Canada and a chance to look at the positive side of aging. Here are some of the reasons it is great to be a senior in Canada today:
Fulfilling life-long dreams: Many people find later life can be a time when they pursue dreams that were postponed because of family and work obligations. Senior years can be a fertile ground for creativity. Learning a new skill like playing an instrument or taking a short story class can also have the added benefit of helping to keep the mind sharper longer.
Getting to use your whole brain: Brain scans show that while young people often use only one side of their brain to tackle a task, middle age and older adults are more likely to activate both the left and right brain hemispheres at the same time. This process allows more mature people to use the full power of their brain when faced with problems or situations.
Increased confidence: Many seniors find as they get older, the voice in their head asking, "What will people think?" has become quieter or has even been silenced completely.
Increased civic or philanthropic engagement: Philip of St. Catharines, Ontario started volunteering with The Niagara Warehouse of Hope, a non-profit that ships school and hospital supplies to the global south, at the very beginning of his retirement. He liked working with the computers that had been donated because he had the patience to find out how to make them work again. All unsolvable computer problems were solved by Phil. He is now on the board of directors of The Warehouse, in charge of all shipping and receiving. "I just wanted to work with computers!" he said, but he is clearly happy being part of the team. Many people find the free time of retirement to be a wonderful opportunity to give back to their communities.
Discounts: The Dealhack Canadian Senior Discounts List has compiled the ultimate list of senior discounts. Some discounts apply to 50+, but many age limits start at 65. You did not hear it here, but we know a thrifty 55-year-old who told us no one has ever checked her ID on a senior discount day, so do with that what you will.
Of course, aging is not always a smooth ride and not all problems related to aging can be solved with a paradigm shift or looking at the positives. We, at ComForCare Home Care, know how important it is for family caregivers to get breaks and that older adults who want to age at home have the opportunity to do so with dignity. If you have concerns about an aging loved one or if you are a caregiver for an elderly relative, please call 800-886-4044 for a free consultation.