One of the few downsides to having a robust national health care plan is Canadians are not used to talking about money and health care together. Payment for medical home care happens in the same way almost all health-related payment happens in Canada: Patients present their health card and medical professionals are reimbursed by the provincial government. Money rarely changes hands with health care in Canada, whether at home or in hospital, so it can come as a shock when Canadians are faced with paying for non-medical home care.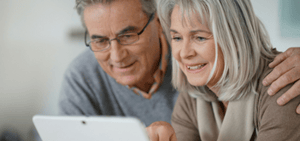 When searching for an economical option for non-medical home care, people often ask, "Why can't I just hire my neighbour?" Hiring a neighbour or friend to provide non-medical home care often seems less expensive, but there can be unforeseen costs and inconveniences. An individual can hire a neighbour, but they then become an employer who is responsible for paying the neighbour's salary and collecting taxes from them. The individual would be responsible for finding back-up care if their neighbor needed a day off or called in sick. The person could also be liable if their neighbour was injured in the course of work.
To sidestep these hassles and risks, many Canadians choose to use a non-medical home care agency. Agencies, like ComForCare Home Care, take responsibility for creating a care plan for non-medical home care and the hiring, training, insuring, scheduling and paying personal support workers (PSWs). Agencies charge clients directly for their services.
Paying for non-medical home care can take several forms. The recipients of care often use their income and savings first, but payment can come from families working together to fund home care. There are also options to take advantage of home equity or life insurance. A financial planner can help navigate these decisions, and it is wise to engage a financial planner before non-medical care becomes necessary. A financial planner can also help alleviate the inevitable tensions that arise when discussing money issues and the health and well-being of an aging adult or someone recovering from a recent illness or injury.
There are several options for financing the cost of non-medical home care in Canada:
Insurance
Some people have coverage for non-medical home care in their extended health plans. Some pension plans include in-home care in their health benefits. Canadians may have purchased extended health care through insurance companies directly, but this is rare. Extended health plans are more popular in the United States than in Canada.
Veterans Affairs
There is funding available to veterans for non-medical home care. Veterans Affairs offers an Attendance Allowance for people who qualify who need help with daily tasks. Veteran's Affairs also offers a Family Caregiver Relief Benefit that helps pay for respite care, allowing a family caregiver to take a break. To find the Veteran's Affairs location nearest you, click here or call 866-522-2122 within Canada to see if your loved one qualifies for assistance.
Tax Breaks
If your client is receiving medical home care through the provincial government as well as paying for non-medical home care, they may be exempt from paying provincial taxes on non-medical home care costs. An accountant can help find out if tax rebates and exemptions are available and how best to take advantage of them.
There is no one-size-fits-all solution to paying for non-medical home care. It is important to consider what is best for your client's health, safety and peace of mind. ComForCare Home Care is happy to answer any questions regarding the cost of non-medical home care, so please call us for a free consultation at 800-866-4044.