Heart disease is one of the most common health concerns in Canada, affecting 1 in 12 Canadian adults. It's also the second leading cause of death in Canada. February is Heart Month - a time to learn about the importance of cardiovascular health.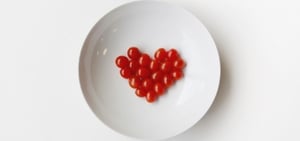 What is heart disease?
Heart disease is a group of conditions affecting the structure and functions of the heart. Coronary artery disease, which is when arteries in the heart are blocked, is the most common form of heart disease. It can cause:
Chest pain (angina)
Heart attack (myocardial infarction)
Sudden stopping of the heart (cardiac arrest)
What are the risk factors for heart disease?
It's estimated 90 percent of Canadians have at least one risk factor for heart disease and stroke.
Lifestyle risk factors include:
Poor diet
Not enough exercise
Unhealthy weight
Smoking
Too much alcohol
Recreational drug use
Stress
Other health conditions such as high blood pressure, high cholesterol, diabetes, sleep apnea and atrial fibrillation can also increase your risk for heart disease.
Additional heart disease risk factors include:
Age - your risk goes up the older your get
Sex - a woman's risk goes up after menopause
Family history - if you have a close relative who has experienced heart disease, stroke or or mini-stroke, you are at an increased risk
Heritage - certain ethnic groups are at a higher risk
Personal circumstances - lack of access to healthy food, safe water and medical care can increase your risk
Can I do anything to prevent heart disease?
The good news is, 8 in 10 cases of premature heart disease and stroke are preventable through healthy lifestyle behaviours such as eating a balanced diet, exercising, maintaining a healthy weight, reducing stress and quitting smoking.
There are several free healthy living resources available online including:
If you or a loved one need help preparing healthy meals, remembering to take medications or attending doctor appointments, ComForCare Home Care can help. In-home caregivers are available 24/7, including holidays, to help support your healthy lifestyle. Contact us today at 800-886-4044 to schedule a no obligation in-home assessment.