Canada turns 150 July 1. Celebrations are planned across the country to mark Canada's 150th birthday. Fireworks and parties might not be the ideal setting for everyone. Here are 10 other great ways to ring in 150 years of Canada with an older friend or loved one.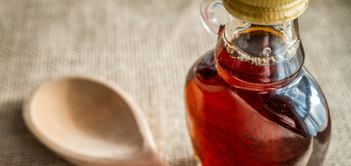 Make a very Canadian breakfast featuring maple leaf-shaped pancakes, Canadian peameal bacon and Canadian maple syrup.
Download the Canada 150 app on your smartphone for information at your fingertips about activities in your area.
Take part in the "Share your Moment with the Flag Challenge" by posting a picture or video of you and your elder loved one with the Canadian flag. Use the hashtag #canadianflag.
To celebrate Canada's 150th birthday, there is free admission to national parks, national marine conservation areas and national historic sites across the country. Get your free pass here and visit an attraction close to you.
Have a screening of the iconic Heritage Minutes at home. Get some popcorn, curl up with your loved one and enjoy the cheesy Canadian content.
Do something nice. It's what we are known for! Bring a neighbour something you and your loved one baked as a gift or give a stranger some patriotic red and white flowers.
Make an all-Canadian picnic and go to a park near you. Make sandwiches with smoked Canadian salmon, a salad with local vegetables and maybe indulge in one of our excellent Canadian craft beers.
Go on a wine tour. Canada has established wine regions like the Okanagan and Niagara Peninsula but there are wineries in every province. Here is a full list. Wine tours are often quiet and feature instructions on how to taste wine. If your elder loved one uses mobility aids, call ahead to make sure the winery is accessible or request a shortened tour that does not go out into the vineyards.
Buy and wear as much Canadian gear as you can. See who can come up with the zaniest outfit. The Bay has a great selection, but there will be no shortage of Canadian flag gear available everywhere all summer.
Talk to your loved one about their memories of Canada. Did they serve in the military? Did they come here as new Canadians? What does being Canadian mean to them?
From all of us at ComForCare, Happy 150th Birthday, Canada!
We do not receive any form of compensation by any of the companies whose products we write about. The opinions expressed are solely that of ComForCare Health Care Holdings, LLC ("ComForCare") and have not been independently vetted or reviewed. Prior to using any product discussed or referenced on this blog, please be sure to conduct an independent analysis of its benefits, costs, and obligations. ComForCare is not responsible for any relationship developed by and between you and the companies that own the products discussed herein.